Roughly one third of our energy consumption is used on transport (MacKay, David J.C. 2009. Sustainable energy – without the hot air. UIT Cambridge Ltd, Cambridge: 118). To meet carbon emissions reduction targets, we need to focus on improving the energy efficiency of our transport systems.
David MacKay's excellent book provides interesting comparative data on the relative efficiency of modes of transport. He quantifies efficiency in terms of energy cost, measured in kilowatt hours per hundred person kilometres travelled (kWh/100p-km).
Energy efficiency
London Underground electric trains have an energy cost of around 4.4 kWh/100p-km at peak times. This is 18 times better than cars with only one occupant, and around 1.4 times better than a full diesel coach travelling at full speed on a motorway.
The London Underground operation as a whole on average delivers at an energy cost of 15 kWh/100p-km, which is more than twice as efficient as London buses at 32 kWh/100p-km (average), and more than five times more efficient than single occupant cars.
A full 8-carriage train travelling at maximum speed of 100mph (161 km/h) consumes only 1.6 kWh/100p-km, not a lot more than the energy cost of riding a bicycle (~1 kWh/100p-km) but a whole lot faster!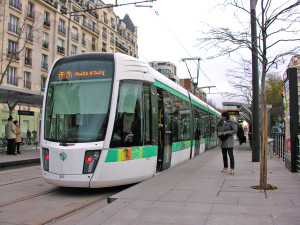 These examples suggest that Light Rail would be up to more than 18 times more energy efficient than cars, and on average more than twice as efficient as buses. These data are based on older systems, and we might assume that a modern, well-designed Cambridge Light Rail system would exceed these efficiency levels.
For example, the Aarhus Light Rail Project (Denmark) contributes annual energy savings of approximately 47 GW and reduce CO² emissions by 7300 t every year. While a Cambridge Light Rail network would be more modest at ~35 km compared with the 110 km at Aarhus, the savings would nevertheless be substantial. If Cambridge were to achieve savings at the same rate, this would represent 15 GW of annual energy savings, and ~2336 t of CO² emissions every year. A detailed analysis of the environmental benefits from a Cambridge Light Rail scheme should be undertaken.
It is important to offer public transport that is attractive enough to encourage people to switch in large numbers from driving – but this is stubbornly difficult to change and in Cambridge bus patronage has remained steady at around 7-8% of commuters for more than 10 years. This overall percentage has not altered substantially despite the commissioning and patronage of the Cambridge guided busway (data in Transport Strategy for Cambridge and South Cambridgeshire 2014). This low percentage using public transport is a poor achievement if one of our goals is to create a more sustainable City.
The evidence suggests that any alternative to travel by private car needs to be a real game-changer to motivate people to switch transport modes in numbers. Rapid, frequent and reliable transit systems such as Light Rail would seem to offer that possibility. Buses are unable to compete in terms of energy efficiency and throughput to the city centre, nor in enabling cross-city journeys. History demonstrates they are not sufficiently attractive as an alternative to prompt the scale of modal shift both desired and required. Perhaps if the full scale of potential energy efficiency and environmental gains were costed and taken into account, Light Rail might compare favourably against the alternative of buses, which are often claimed to be more affordable. Simple cost / benefit analyses that fail to take these factors into account are likely to misrepresent the true situation.
Emissions
Light Rail Vehicle provider Alstom calculated that carbon dioxide emissions by light rail vehicles are around one third those of buses (35 g per passenger km (ppkm) compared to 100 g ppkm), less than a quarter the emissions of cars, and buses use 5 times more energy than trams (this latter claim seems at odds with McKay (2009) calculations noted above, so this needs substantiation). Moreover, trams can move more than double the number of people than buses in an hour while occupying 15% less space. These figures provide an indication of some of the environmental benefits to Light Rail, and we aim to expand on this information in the future.
Sustainability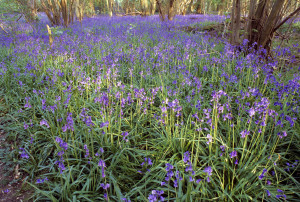 The UN Sustainable Development Goals, agreed by all nations at a Summit in September 2015, include a specific target to expand public transport for the cities of the future over the next 15 years. The UK and Greece currently have the lowest length of light rail track in the EU at ~2.5 km per million inhabitants, which compares with Germany and Austria at ~38 km/, Belgium at ~30 km/, and the Netherlands at ~20 km/ per million inhabitants. The UK also has one of the lowest number of systems per million inhabitants in the EU (Table 3: Light rail and tram systems in Europe (2009) European Rail Research Advisory Council / UITP: p.25). These data show the UK has much room for improvement in the provision of sustainable and efficient public transport systems!
Cambridge Light Rail would make a major contribution to improving the efficiency of the City and reducing the City's overall carbon footprint. These are urgent priorities, and Cambridge – prominent as it is on the global stage for its innovation and vision – should be leading by example.